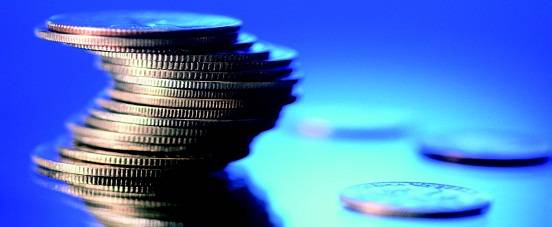 IBM Business Analytics for Banking solutions are built on the expertise and innovation of IBM's leading analytics platform. They provide bank across the globe with the ability to gain valuable insights from data and act quickly to improve profitability, increase revenue and drive growth. 
IBM Business Analytics for Banking solutions offer:
Superior capabilities
• Analytic capabilities that are dually specialized to the task and interconnected to allow shared insights across the organization.
• Analytics capabilities that scale from small and midsize businesses to enterprises.
Flexibility
• Analytic capabilities for all decisions, all people, all data, when and where you need them. 
• Multiple delivery options, including appliances, hardware, cloud and mobile.
Innovation
• Nearly 600 analytics patents a year and first in overall patent ranking for the past 20 years.
• Next-generation analytics systems that are able to reason and learn.
Proven 
• Recognized technology leader with a significant number of analytics innovation use cases.
• More than 20,000 analytics engagements and 9,000 dedicated analytics consultants around the globe.
The core components of business analytics for banking include:
• Business intelligence. Easily find, analyze and share the information you need to improve decision-making with query, reporting, analysis, scorecards and dashboards.
• Performance management. Guide management strategy in the most profitable directions with timely, reliable insights, scenario modeling and transparent and timely reporting.
• Predictive analytics. Discover patterns and relationships in data to predict behaviors and optimize decision-making. 
• Analytical decision management. Use predictive analytics, rules, scoring and optimization techniques to empower workers and systems on the front lines to optimize customer interactions and improve business outcomes.
• Risk management. Make risk-aware decisions and meet regulatory requirements with smarter risk management programs and methodologies.
With IBM Business Analytics, banks gain deep insight into the actions that will improve operational efficiency. 
They help banks understand the factors that can reduce costs and optimize business and financial performance, payments processing, branch and channel performance and 
sales management.
IBM Business Analytics helps banks:
• Align organizational objectives across branches and divisions.
• Identify and predict process bottlenecks.
• Marry cost of activities, functions, processes, partners and value derived.
• Intelligently extract cost from the business.
• Model alternative sourcing and delivery strategies.
• Optimize capacity
The Challenge: Data rich, information poor
Reduced credit availability. Falling demand. Earnings pressure. Currency volatility. There's no doubt that today's economic conditions have sparked a range of challenges for banks, including compromised cash flows, difficulty managing risk and compliance, and declining sales, revenues and profits.
Banks are also drowning in data. Only 11% of our money is in hard currency. The rest is digital, intangible information. Banks need smarter systems to manage the flow of information around the planet. The way to increased profitability lies in better decision-making—by aligning all data an organization collects and making sure it is accurate, timely, in context and available to all who need it.
The Solution: Smarter banking analytics
While many banks have struggled, ones that have implemented smarter systems and improved their insight into risk, customer profitability, satisfaction and loyalty and operational efficiencies are positioned to thrive.

IBM® Business Analytics deliver complete, consistent and accurate information that decision-makers trust to improve business performance. A comprehensive portfolio of business intelligence, advanced analytics, financial performance management and analytic applications gives you clear, immediate and actionable insights into current performance and the ability to predict future outcomes.

IBM Business Analytics provide banks with a faster, more effective ways to bring all the data collected across the organization into an interconnected and instrumented system for decision-making. By connecting all departments, along with data from customers, external agencies, and markets, IBM Business Analytics help banks build an intelligent system for managing and strengthening opportunities for profitability.
The Benefits: Deep insight and improved performance
By unlocking data captured in operational and financial systems and coupling it with the right capabilities, banks can outperform in areas such as 
Risk: Brings together all the key risk exposures—credit, operational, market, reputational and more—to enhance decision-making, customer confidence and profitability.
Customer care and insight: Gain a single view of customers to help increase wallet share, improve customer satisfaction and loyalty, serve mass market customers more cost-effectively and offer the products and services they need.
Operational efficiencies: Shore up internal operations—including finance, IT, customer service, HR, and sales—to ensure the entire organization is running at peak efficiency.
The Specifics: IBM Business Analytics
With IBM Business Analytics, banks can implement a complete framework or pick and choose the products that best suit their business requirements, budget or existing systems. These products include:
IBM Cognos® Business Intelligence combines operational and financial data from across your organization into a single, seamless source of information for reporting, analysis, dashboards and scorecards to drive better business decisions.
IBM Cognos Financial Performance Management software provides complete planning, budgeting, reporting and analytics.
IBM Cognos Analytic Applications provide line of business professionals with packaged reporting and analysis to optimize business performance. Of particular interest to banks is Cognos 8 Banking Risk Performance - Credit Risk.
SPSS® Advanced Analytics deliver predictive analytics to anticipate future potential or challenges and act today.